All the models in Broe & Co.'s bag series are made from a single piece of leather. The idea of a bag assembled in this way is the brainchild of Gorm Brint, who created the first copy in 1973. The current bag series was developed in collaboration with Broe & Co., and is branded
Broe & Brint, Hand Made in Denmark.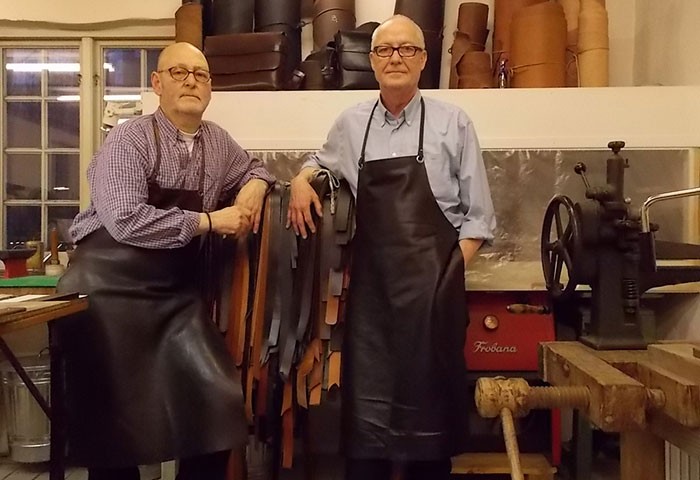 ---
Alle modellerne i Broe & Co.'s taskeserie er fremstillet af ét stykke læder. Idéen om en taske samlet på denne måde er udtænkt af Gorm Brint, som fremstillede det første eksemplar i 1973. Den nuværende taskeserie er udviklet i samarbejde med Broe & Co., og er derfor branded således:
Broe & Brint, Handmade in Denmark.