Since 1973, I have worked in almost all branches of the leather industry:
producing and selling hand-made shoes, wholesale, and agency.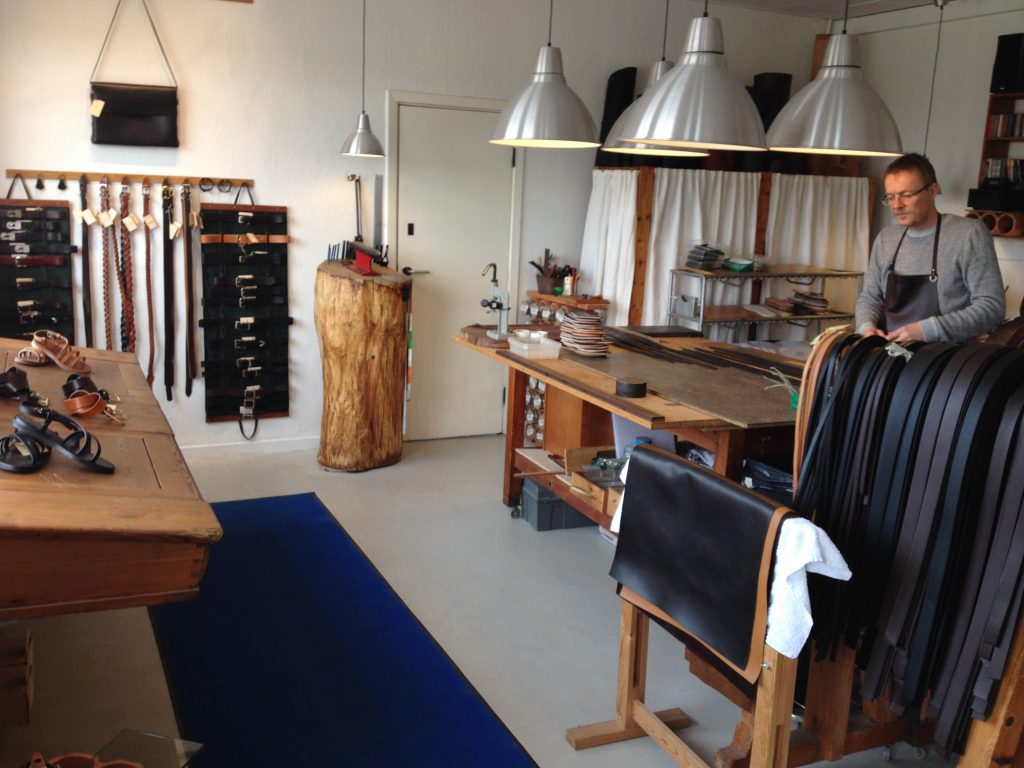 Today I am back to my roots: Leather crafting belts, sandals, bags and custom orders in our own workshop in Pedersker on Bornholm.
---
Siden 1973  jeg bevæget mig i næsten alle grene af læderbranchen: produktion af håndsyede sko, butik med eget værksted, engroshandel og agenturvirksomhed.
I dag er jeg tilbage ved udgangspunktet: Læderhåndværk med fremstilling af bælter, sandaler, tasker og smålæder i eget værksted, først i hjertet af Helsingør, siden i Pedersker på Bornholm.